Diego Collino, flutist and conductor, born in Milan in 1961. He got his artist diploma at the "G. Verdi" Conservatory of Milan. He studied with Marlaena Kessick, Glauco Cambursano, Giuseppe Garbarino, Renato Zanfini, Emilia Fadini.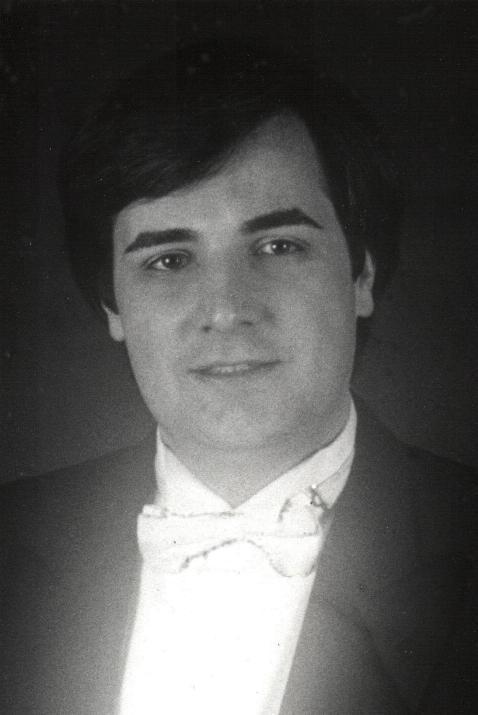 He made his debut as a soloist when he was eighteen with the Ambrosiana Chamber Orchestra conducted by Daniele Gatti; then he played as a principal flute in several orchestras, with Teatro Lirico Orchestra of Alessandria, with Teatro Massimo of Palermo,
with Pomeriggi Musicali Orchestra and with
Teatro alla Scala of Milan. Solo player and conductor, he started a successful career very soon, gaining large acclaim among the public and critics. They
wrote of him: "A young musician with a luminous future" (Musica e Musica), "A poetic atmosphere in which the Collino's fluted melodies were played with extraordinary bravura" (Il Messaggero Veneto), "Excellent orchestra under the guidance of Diego Collino" (Wiesbadenerkurier), "A program with a strong emotional impact and a great cultural strength" (La Gazzetta di Parma), "Diego Collino is one of the most interesting and fascinating interpreters today"
(La Sicilia). He plays in all the main towns of Italy, in Germany, France, Switzerland and Rumania. He is an experienced musician in chamber music and has played, with many ensemble, all the flute repertory, from the baroque to the contemporary music.
He performed for some of the most important italian concert institutions (Serate Musicali, Musica nel Nostro Tempo, Teatro Lirico and Sala Verdi del Conservatorio in Milan, Sala Verdi del Conservatorio and RAI Auditorium in Torino, Sala Bossi del Conservatorio in Bologna, Teatro Comunale in Ferrara, Accademia Chigiana in Siena, Auditorium I.I.L.A., Accademia di San Luca e Teatro Olimpico in Roma, Teatro Massimo in Palermo, Teatro Vittorio Emanuele in Messina, A.P.T. in Catania, etc.)
as well as for numerous musical associations in Italy
and abroad.
Diego Collino also worked as a soloist and conductor with important orchestras and musicians (Accademia Filarmonica in Milan, Ensemble Garbarino, RAI Soloists of Rome, Sammartini Orchestra, Milan Chamber Orchestra, Milan RAI Orchestra, Ensemble Symphonia, Orchester Pro-Musica, Bad Camberg Kammerorchester, Les Solistes de Versailles, etc.). As a conductor has collaborated with prestigious soloists, such as Severino Gazzelloni, Marlaena Kessick, Sergio Perticaroli, Alirio Diaz, Cecilia Chailly, Giuliano Carmignola, etc.; he made recordings for RAI Television, Swiss Radio, and recorded CDs & LPs for Rusty Records and Tirreno Records.
He won important competitions and awards and achieved significant acknowledgments, and was a judge in national competitions; since 1982 he started a teaching activity; he hold flute masterclasses, chamber music and orchestra courses. He has been teaching at the Conservatories of Milan, Como, Venice, Trieste, Fermo, Vibo Valentia and Messina. In 1992, after winning the National Competition organized by the Italian Ministry of Public Instruction, he obtained a professorship in a State Conservatory. He is a Professor of Flute at the "G. Verdi" Conservatory of Milan.

Download my Depliant in PDF format


(Portable Document Format)